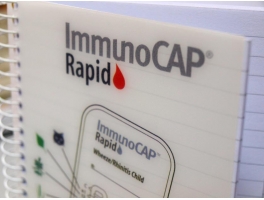 Do I need bespoken notepads for my business? What advantages do they have? If sometimes you've made these questions, you probably are planning to use a suitable merchandising for your company, a good present for your clients, providers and employers.
Bespoken notebooks are one of the best options if you want convey a good brand image and reach many people. They are a way of bring your brand closer to the public, and and an excellent way of doing publicity for many reasons:
Its cost is low so it doesn't requires a big investment
This is a practical gift which your clients, providers or distributors will thank.
They are durable, so your brand will be seen by many people for a long time.
Is a good gift for the employers, as it helps to create brand awareness within the company.
The materials and finishes for the notebook are really varied, for both exterior and interior. Here some of the possibilities that Mytplast may offer.
Cardboard notebooks
On the thin cardboard (300/350 grams) notebooks, the logo of your company may be 1 colour screen printed and with a stamping, which enhances the image of your company lending elegance and prestige.
Round corners to avoid they damage with the use. The inner sheets are of 90 gram graph paper. Wire-o system (double metallic spiral), which lends high resistance.
We do also offer the option of polypropylene notebooks, high resistance and Gloss OPP. The inner die cut sheets separate easily.
Cardboard notebooks
Corporate notebooks. With casebound covers, 4 colour printed + Gloss OPP. The back cover has PVC clear pocked to file documents. The bookbinding is realized with wire-o and may have a metal pen loop.
Original and elegant paper overboard notebooks thanks to the elastic closure. Thehardcoverwillprovide muchresistance.
Wire-o and pen loop makes of this design notebook original and practical.
Kraft note book. The covers are case bound with 1 colour screen printed Kraft paper, which lends a natural and eco-friendly finish.
Polypropylene notebook
Bespoken notebooks. Translucent polypropylene, 4 colour printed with a white base to highlight design
Teacher notebook. Especially thought for training market, this notebook combines a spiral notebook on the inside with a polypropylene pocket to contain DVDs or CDs. The printed pedagogical material is bound with plastic spiral. This multimedia set may be manufactured in A4 and A5 formats. Both closed with a thumb grip die cut
Related Articles:
– Improve the image of your company with ecological products
– Know the sample solutions and folders for educational sector