Types of nests for your showcases and displays
The moment you first show a sample of your product to a potential customer is an important moment, because first impressions matter.
And although you may have the highest quality product on the market, without a good presentation, your competition will still have an advantage.
At Mytplast we are experts in improving the presentation of your products with sample presentation, displays and customised carpentry. But today we want to focus on the choice of the types of nests you can make, so that your samples are better collected.
What is the nest of a sampler?
In case you are not familiar with this term, we consider a nest to be those slits or openings where the product samples are placed, with the aim of ensuring that they are both orderly and better signposted and presented, as well as secured so that they do not dance around inside the display case. In the image below you will see it better.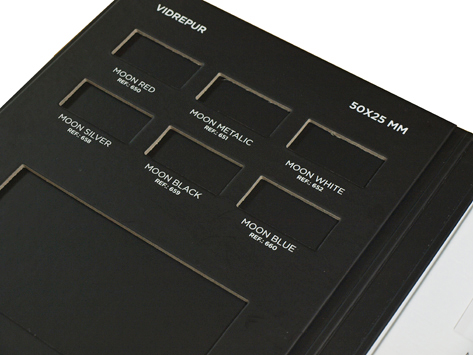 As you can deduce, there are many types of nests. But the two main characteristics that will determine our ideal nest type will be the characteristics of our product and the material we want to use.
Types of nests for your showcases and displays
Both in the nests themselves and in the world of samples and packaging in general, the use of sustainable and more environmentally friendly materials is a growing demand among our customers and is also part of our own commitment and responsibility. Contributing to the conservation of the environment by reducing our carbon footprint is one of our objectives.
That's why today we have a wide range of ecological material for your displays and nests.
Ecological cardboard nests
It will come as no surprise that cardboard is one of the most widely used materials in the world of packaging. Cardboard is your ally, as it is one of the materials with the lowest environmental impact. That's why our range of cardboard nests is extensive:
Nests in lined cardboard: Cardboard with colour printed foil for your thinner samples.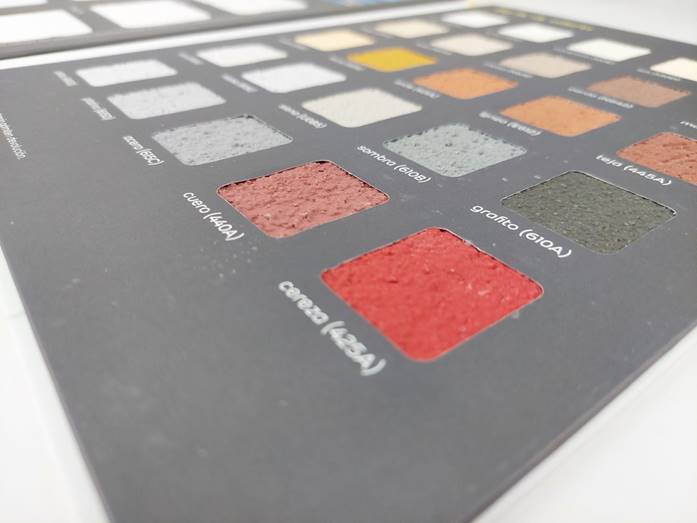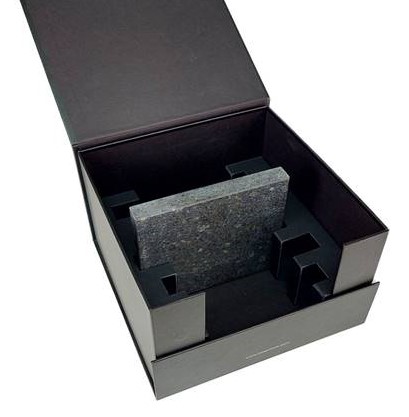 Die-cut cardboard nest: Die-cut cardboard in a variety of colours and thicknesses. Customisable in silk-screen printing. For nests of flat parts and side guides of boxes.
Shaped cardboard nest: Shaped cardboard is manufactured through cardboard pulp moulds in a process of forming and drying plus subsequent solidification of the product.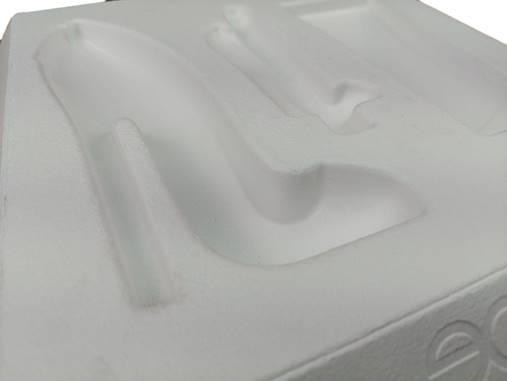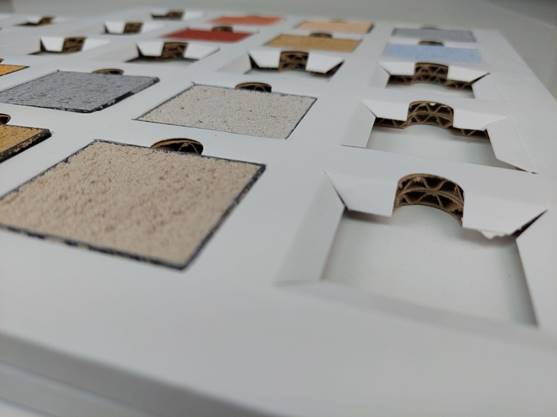 Micro-lined and die-cut cardboard nest: Microflute cardboard covered with printed cardboard. Present your samples in a sustainable and 100% customisable way with four-colour or one-colour printing.
Die-cut ECO cardboard nest: Die-cut leather craft cardboard, customised in silk-screen printing. Allows you to customise your flat product.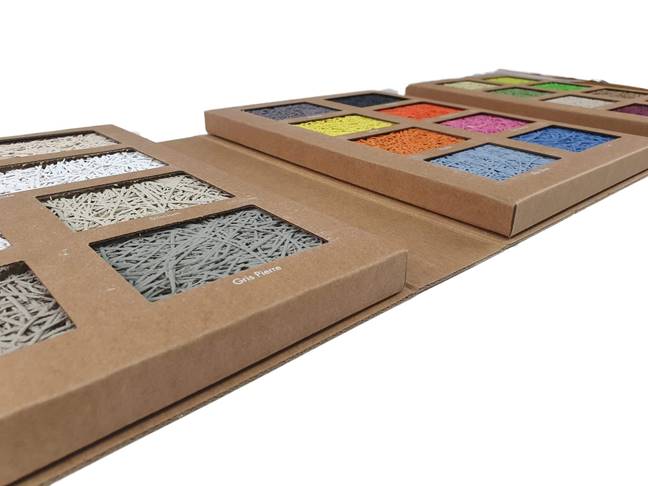 Ecological Foam Nests
Foam is an excellent material for the presentation of your samples, as it can provide both the gentleness and softness that some products may need, as well as extraordinary support and security.
Foam as a raw material stands out for its light weight, which means a reduction of between 1.5% and 10% of the weight of a plastic or rigid cardboard, so we are already starting from a good reduction of raw materials, and consequently a lower carbon footprint.
Medium foam nest: Nest of different foam qualities, with a variety of colours finished in die-cut or milled, which allows you to perfectly trap and protect your pieces.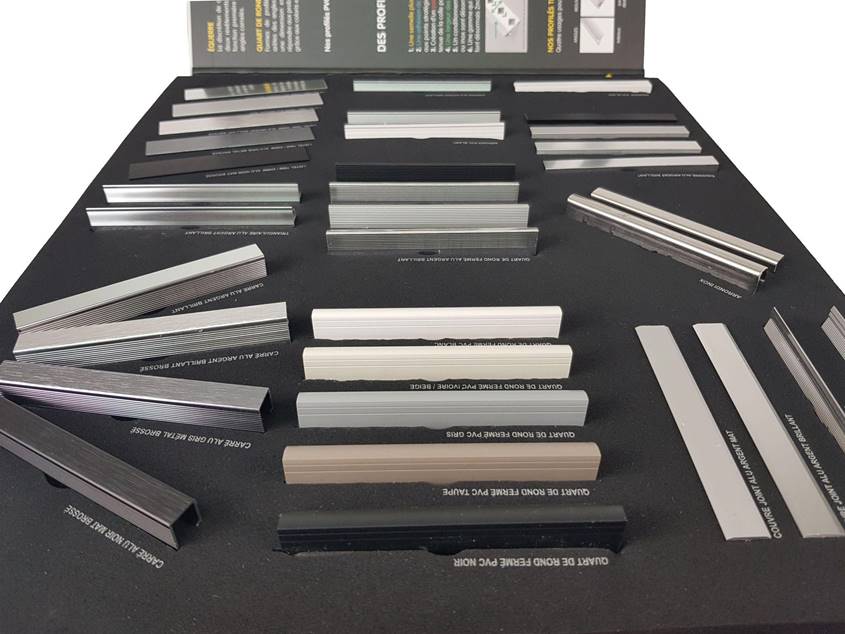 Eco Foam Nest: Foams made from renewable agricultural resources with no carbon footprint.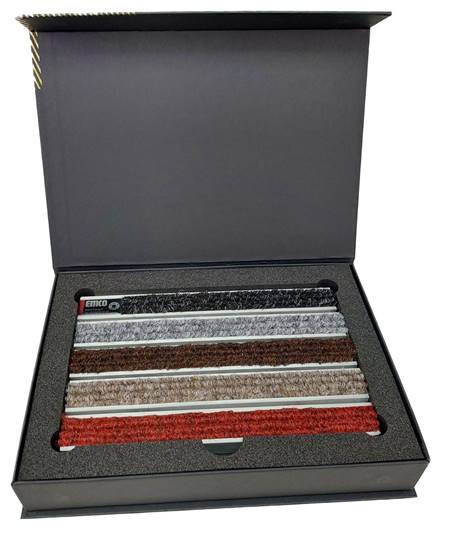 In addition, all foams can be recycled and should be deposited in the yellow container at the end of their useful life.
And as a novelty for 2022, at Mytplast we have expanded our foam catalogue to give you more options for customising your sample book. 
In addition to the classic ranges of blacks and greys that characterise us so much, we have added more daring and eye-catching colours such as red, green, blue and yellow.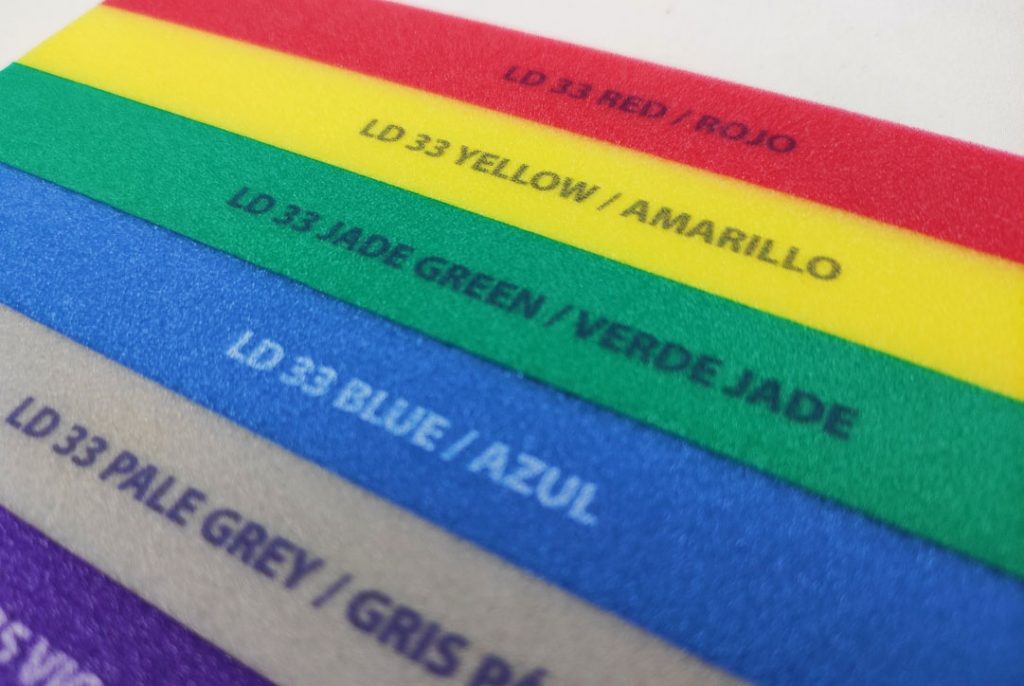 Same quality in different colours.
Thermoformed Nest
Plastic nests, depending on the characteristics of the product, are the best option, as they are more resistant, durable and the fixation can be better. And for these, we also have options that help us to reduce our ecological footprint.
Thermoformed nest: Allows the presentation of your products on different levels with multiple cavities and heights.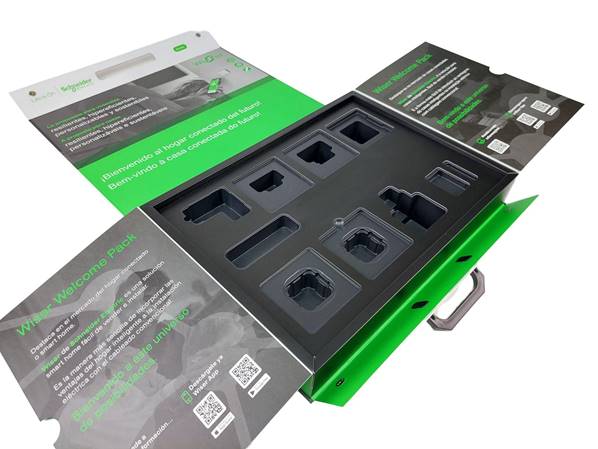 The material used for these products is PVC. We have white, black and transparent finishes, and this material is fully recyclable and reusable up to 10 times without losing its original properties.
Now you know what the nests of a sampler are, and you also know a few types of nests.
Do you have a sample book, display or folder project in mind? Contact us to find out how we can help you.