SAMPLE BOOK MANUFACTURING
Throughout our more than 40 years of experience, we have developed an exclusive manufacturing method for sample books, displays and folders that guarantees maximum customization, quality and efficiency. In addition, we achieve fully optimized manufacturing, delivery and cost times.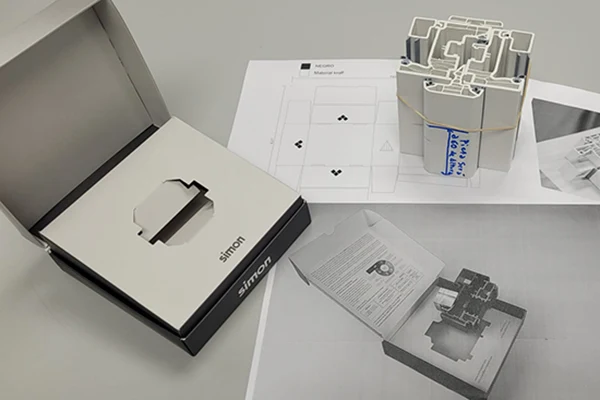 1. Study of your project
We assign one of our specialists to manage and coordinate your project from start to finish.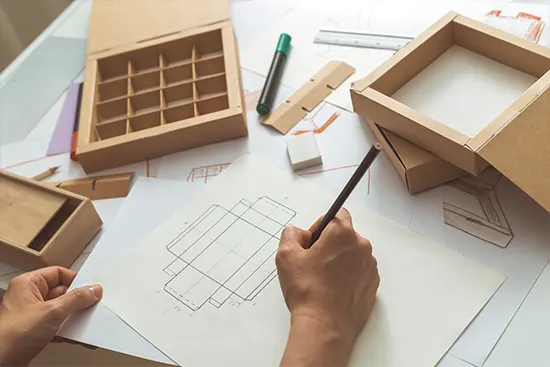 2. Sketch design
We create a sample book or folder sketch, customized and personalized with the corporate identity of your brand.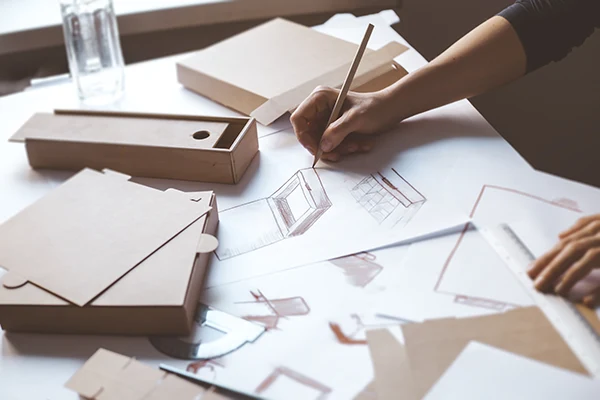 3. Prototyping
We create a prototype that includes a 3D rendering, the blank physical mock-up and the handling test with the client's material.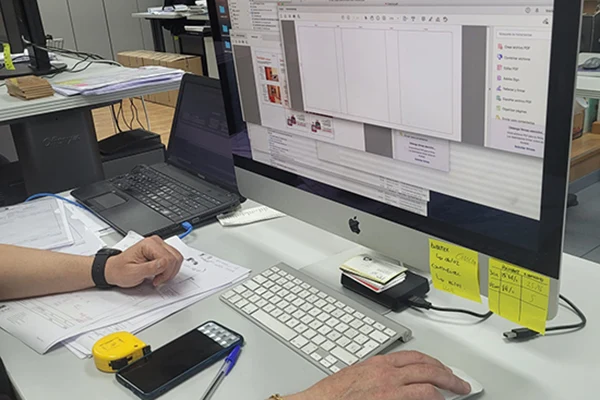 4. Printing tests
Our prepress department performs the artwork template, adaptation of the customer's design and color proofs (match-print) to guarantee the optimal printing of the sample book.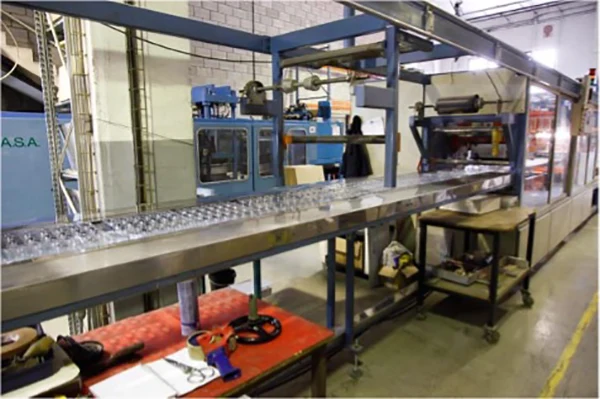 5. Production
We start the production of your project with internal quality controls at each stage of production.
We also offer sample handling services.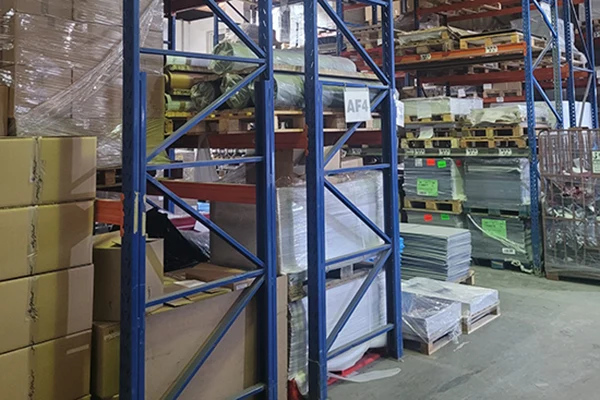 6. Logistics
We use customized packaging for the final delivery of the product. We organize transportation to the final destination or to several destinations and follow up logistical formalities in case of export outside the EU.
We also manage multiple deliveries or production stocks (consult with your sales representative).
Quality and sustainability
We guarantee the quality and sustainability of the projects we carry out thanks to our commitments and certificates.
ISO CERTIFICATION
We prioritize the quality of our solutions. That is why we have a quality manager who oversees the entire production process according to ISO standards, as well as the approval of suppliers to ensure that the raw materials we use are of the highest quality.
SUSTAINABILITY
We seek to reduce negative impacts on the environment by applying actions that include: making rational use of resources; adopting preventive pollution measures; complying with current environmental regulations; and disseminating environmental policies among our team, suppliers and collaborators.
MYTPLAST ECO SEALS
Our Mytplast, Mytplast eco, and Mytplast eco Plus quality seals demonstrate your partnership with an environmentally responsible supplier.