Our latest innovation created and developed within the Mytplast technical office. A way of differentiation that allows the products on display to stand out and make them stand out from the rest.
Elements of the suitcase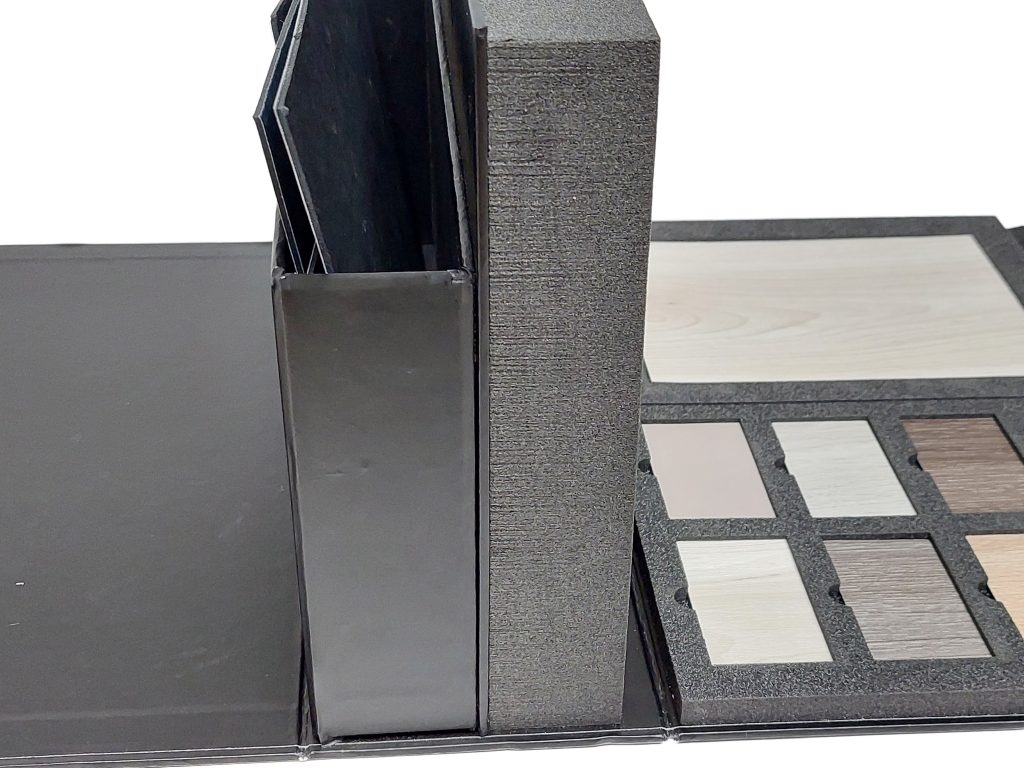 This case allows products to be displayed, samples to be exhibited and documents to be stored in a single item thanks to its innovative design.
A lined cardboard suitcase that once opened becomes:
1. The central part in a vertical display with 4 cm thick black foam to show different products that can be removed through side tabs.
2. The front shows the range of colours in a 1 cm thick black foam, with tabs that make it easy to remove the products.
3. It also incorporates a pocket where you can store magazines or catalogues.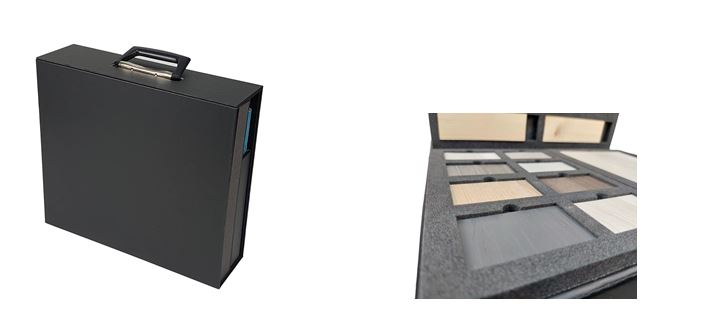 High quality materials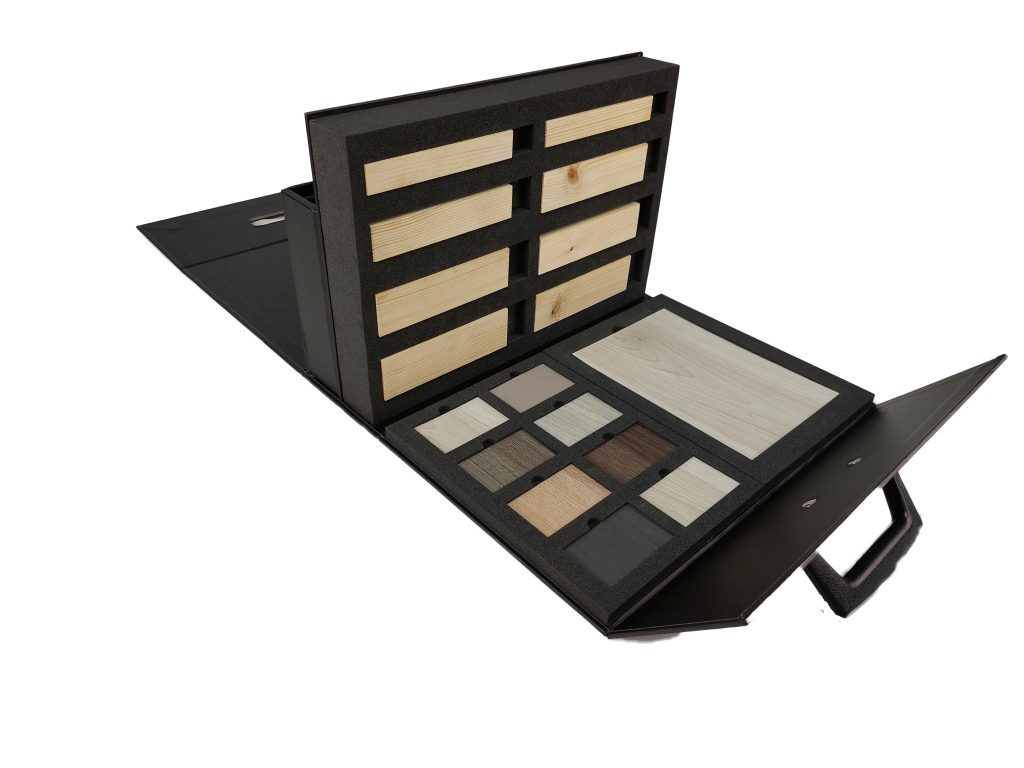 Suitcase made of cardboard lined with matt laminated four-colour printed film, black inner foam of 35kg density, with tabs to facilitate the extraction of the products. Closes with a set of magnets on two milled flaps, and rigid riveted handle.