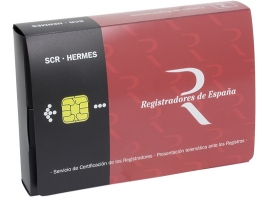 Have you discover possibilities of documents holder? Documents holder for Congress, catalogue folders or any other type of document folder is a great tool for many reasons.
Reasons to use a documents holder made of cardboard
On one hand it is the best option to secure documents, inside the office or going to another place. It is a very attracting manner to introduce company´s profile and company services aimed to professionals, events, trade fairs, Congress or commercial presentation.
---
On the other hand, company´s folders are a very useful and powerful marketing tool. Integrated in a marketing research, they help to achieve targets as for example get to know the brand or foster loyalty towards customers. It is a fact that documents holders have a great impact on consumers and serve to enhance company´s name in the same way. Within internal use, it can be used to reinforce positively the company marketing strategy. Amongst customers and providers, they can be part of a very interesting display program around the world.
PVC folders for example are very resistant and long-life remaining that is why it is very useful when to develop company´s brand and messages. Thus, it has a low cost and very effective method for companies which want to get to know themselves on different aspects without a big money investment.
On big events, such as local trades, companies are obliged to compete with thousands of companies which offer similar products and services. A nice way to distinguish competitors is also to distribute company´s folders during a fair trade. Visitors will take the folder and publicity will get to many people. A documents holder can make the difference!
This kind of folders or documents holder also act as an added value when deliver to customers after a product is being purchased. Regarding documents holder, all the information about the product or service is included. Customer will rely on a quality product to archive any document about these products. This could be the solution to foster customers´ loyalty.
---
Documents holder: What do you need to conceive them?
In order than folders or documents holder can be very powerful marketing tool, we must have these following requirements: practical, original, long-lasting and high quality.
We must take into account that personal folder or documents holder have these requirements. Customers will be able to use them again and again with no limits and the communicative effect will be much more important.
It is very important for boxes document holder to choose a design which is subject to the company´s profile using high quality materials and printing system with the best finishing varnish.
If you want to know more about option regarding merchandising for your company
– Conference´ folders. Different types of document folders!
– Custom ecologic folders as a corporate responsibility
Make sure you get new customers and negotiate with new providers!
Do you want to be the first one to receive feedback about your products in a fair-trade?