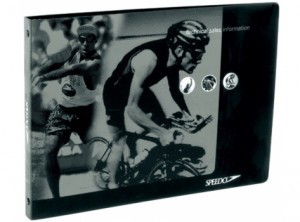 Ring binders are very useful in Offices. Thus, they archive many documents for different companies and also get the reputation of merchandising element.
A customized ring binder is very practical end cheap so that it can offer company publicity and get to know the brand to very important customers. Furthermore, it is very important to introduce information about company services and products, to deliver training manuals, agendas o company´s gift. It is a very useful product that customers appreciate.
At your house, you can also have file binders with rings to archive receipts or invoices but they are an excellent tool to save notes or create a photo album.
What rings to use for binders?
We do have several ring binders, using different materials or endings, with different sizes and different ring shapes. Each ring shape has its function.
Rounded ring binders.
Rounded ring binders are used to ease insertion and extraction of sheets and PVC pockets. They are very useful when used for documents or if you have to scroll sheets.   
Rectangular ring binders
With this type of rings, sheets are archived very easily, so that they do not move when sent by plane or any other transport. Sheets are protected and it is easier to get rid of them.
Combi Ring binders.
Combi ring binders are half rectangular and half rounded. Rectangular part holds documents straight and the rounded part makes easier to scroll sheets, taken them out or keep them inside.
Normally, binders have 2 or 4 rings. Archive binders of bigger size such as AZ have a mechanism stick which hold the sheets and avoid scrapping.
Diameter of the rings is always proportional to spine size. Depending on document quantity you are going to archive inside the binders, we can choose diameter from 20 to 65 millimeters.
Shapes, size and materials of ring binders
Even if we are talking of sheets, sheet standard size is an A4 (210 X 297mm), less than a paper sheet and bigger that a letter size (letter). This is the most used type of paper.
A3 ring binders (420 X 297mm) and A5 (210 X 148mm) are less used. The first one is used above all for designer works and the second are used normally for diaries. They can have vertical or horizontal template (landscape).
Endings are very different, with 1 to 4 offset printed, screen printed….They are manufactured with several materials according to their use. Some materials used are cardboard, plasticized paper such as Telflex, vinyl, PVC or OPP films.
And you? Do you know which ring binder you need?
Mytplast will help you to choose.