To innovate through sample binders helps companies to improve its competitiveness, its proposal and position on the market.   
Building sector is constantly renewed with the help of advanced technology and its capacity of adapting to new era. One of the strongest building ideas of the future is its specific need towards production of basic products which are given to newly countries.
Research on building aims to get strategic, leadership and ecologic values. Such thing is more and more demanded by consumers. New products in the next decades will come through an important investment on Research & Development.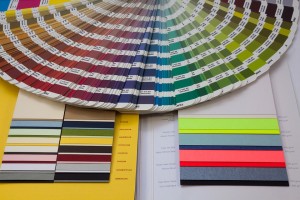 Thus, it is known that samples for introduction to building sector has to come hand by hand with physical sample building binders according to quality, design, its materials and the way it is introduced.
How to get a high quality building sample binder?  
A building sample binder must have as said before some features which allow it to highlight within its competitors, ease products viewing, easy carried and adaptable to sales team targets. This last point is very important because shops and companies which sell building products will be prescriptions ´order. Therefore, we must think not only in customers but in professional who will buy or advise product above all, a brand above all too. To gain trust within professionals, you must have quality materials but also ceramic, wood, marble and stone binders to give some examples in order to boost your sales.
---
Marketing solutions for building sector
Mytplast has many solutions in binders and folders for building sectors. Our experience allows us to elaborate projects of customized folders and binders and according customer's ´needs.
Our catalogue is composed of ring binders, suitcases, pockets, casebound, boxes, and professional packs as well as marketing kits in order to introduce professional products to customers.
Mytplast knows that a right introduction of sample is important to give the right positive impact towards customers.  That is why we have a very specialized team to design and produce specific solutions using high quality materials in order to give the best company´s image.
Binders for building sector
Mytplast introduces some specific systems thinking to be used as binders for building sector.
Catalogue binder for mortar samples
A sample binder made of PVC and printed in 4 colors with PVC thermoformed nests to receive natural stone samples. It has a thumb grip to insert and extract samples easily.
The outside of binder is a PVC sheet printed 4 colors directly on it with a matt varnish to get a quality finishing result. Closing system is through buttons very easy to use and safe.
Discover more about it through our catalogue for Stone samples.
---
Sample ceramic tile suitcase
This customized ceramic tile catalogue has been designed for introduction and promotion of sample ceramic tiles with different colors and finishing.
This ceramic tile sample binder is manufactured in cardboard printed in 4 colors + matt OPP outside and inside.  It has a small flap to insert a rectangular handle made of PVC. On the inside, a foam box cut in different sizes with space for 9 ceramic tile samples. The suitcase closes using two rounded velcros which give security and elegance.
Know more about our suitcase for ceramic tile samples.
---
Box for ceramic tile samples
Presentation box to show 20X20cm tile samples. Boxes in Grey cardboard and paperoverboarded with matt OPP on the outside and inside. The box has 2 side handles cut on the cardboard and reinforced by metallic trim which allows a perfect finishing. On the inside, to classify samples, a PVC thermoformed tray with 2 sides/racks and a double one in the center to reassure stability.
If you have doubts regarding this option, you can know more about our box for ceramic tile samples.
---
Casebound for mortar sample
This sample binder is thought to introduce and give shape as a "gift", a casebound of mortar sample with closing flap such as a "matches box". Made of cardboard with paper overboard printed in 4 colors + semi-matt OPP and shiny varnish. The base of casebound where samples are placed 7.5 X 10cm is made of the same material. The casebound has a cut window rounded corners. It was thought for mineral samples en available in several colors. It is convenient for an easy transport and the shape is like a "gift".
You can look at more pictures and get more information regarding this casebound of mortar/ETICS samples.
---
Natural Stone sample binder
It looks like a sample display case with 3 panels to expose made in cardboard with printed paperoverboard in 4 colors and matt OPP. The inside of natural stone sample binder is made of different folding nests to place samples of 2cm thickness approximately. You can use this binder to gather with customers or such as a display case on table for a specific sales point.
In order to solution your doubts, please have a look at our natural stone sample binder.
---
Wood sample binder
In that case, we talk about a 3 laps sample binder for wood samples made of cardboard with a paper printed in 4 colors and matt OPP. On the inside, foam nests which allow introducing different wooden samples. On the third flap, a folding pocket printed with matt OPP and thumb grip to ease access for brochures, catalogues and specific technical documentation.
Technical characteristics and more pictures of wooden sample binder.
---
Casebound for shower and bath tiles
Original and nice casebound made of cardboard printed in 4 colors + gloss OPP to introduce bath and shower articles and complements. On the inside we have foam nests to place samples of different thickness. Closing systems is done through magnets, very resistant and also give security.
Find more about it through pictures of bath and shower sample binder.
---
You have 7 options to introduce building samples for meeting with customers or to show on sales point. These are only seven options from 31 available for this building sector. It is thought to help our customers closing deals and sales. Furthermore, if you have any idea in concrete, we can do it! Let us talk!
---
A sample is worth a thousand words!
---