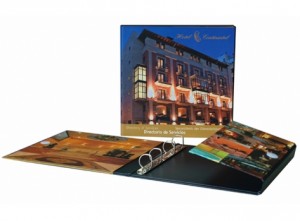 Merchandising has become a key element in obtaining success in the hotel and tourism industry. Both appropriate promotional material and advertising are essential to attract the curiosity of the customer, increase sales and achieve profitability. The fundamental objective of merchandising is to promote and to encourage the purchase within the point of sale by creating an image of success for clients from the website of the company itself, points of sale through dealers and travel agents or tour operators.
Remember that you can merchandise not only things, but also ideas and concepts. These products should also be merchandised with care. No matter what the tourism product, promote it in a variety of places, so that the idea seeks into the subconscious and the visitor remains in your locale for a longer period of time. To help you with your merchandising, Mytplast offers a range of tailored solutions for merchandising material, because we have to unify the image projection through different objects that the company needs in its activity:
For all this, in Mytplast we developed excellent solutions for merchandising for tourism industry, and merchandising for hotels, and we ensure that the chosen option suits each company and its corporate image by selecting the appropriate print materials within the budget established with our customers. The variety of material we offer is wide and we will always find the perfect choice. In addition, our quality manager oversees the entire process of production according to our ISO standards and approval of suppliers to ensure the use of quality raw materials. Depending on the complexity of the project, a blank model is created prior to manufacturing in order to verify that all specifications are correct.
Our intention is that every company, whatever their size, possesses the perfect merchandising. To achieve the desired impact, our team will work to enhance the image of your business through the selection and design of the best option. We will be very happy to hear about your ideas and make them a reality.
We are listed in: Directory listings for UK Industrial Supplies Companies