Each company defines its marketing strategies studying several factors such as product or service depending on public target. Catalogue folders or other types of strategy, the target is a wild marketing actions aimed to increase sales of each company at the end of the year. Is it right?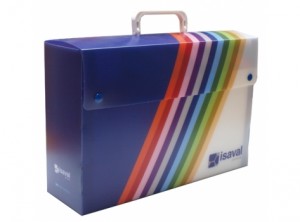 The best way to get to a customer is to know how to communicate with him/her and offer him/her the information requested on the product he/she might be interested. The first client face to face contact is very important. At this moment, it is useful to have a good communicative tool for your products such as catalogue folders which help to sale products more than other competitors. Catalogue and sample folders are the best tool for you.
One of the best sale weapons is to get sample folders. Sample folders are the best tool to introduce set of products or company services which allow touching and seeing, get samples out to check its characteristics, add new info…For the commercial team it is a very useful tool, in order that they can take with them folders in a practical way and show them avoiding loss of samples.
Sample folders as a tool marketing
This visual shape has a very positive impact on company ´profile and helps create trust as it allows appreciate on location product properties and ask about doubts which can be formulated. The sale team can explain with all agreed details on products, technical aspects, dimensions, raw materials and other aspects which can be known.
Sample folders serve for all sectors from construction to cosmetic but are very important when the product shows different existing textures and colors. From there, painting, wooden, aluminum profiles, ceramic, glass, grouts, textile binders bring a great value to your company.
Sample folder characteristics
Customized sample folders are manufactured within different material in agreement with the type of sample. Thus, and according to the material chosen cardboard, PVC or OPP, tolls will have a different ending. We must take into account catalogue weight. We always try to get it light and resistant at the same time including a handle when it is required.
The inside of the binder fits to the samples creating foam nests so that it gets fitted or using PVC thermoformed side trays for en excellent vertical position. Thumb grips in order to extract easily, magnetic closure system, pockets…all of them increasing product value.
Outside quality of simple binders is also very important when increasing company profile as this has an impact on sales. According the type of material used for the binder, it can be done in Offset or screen-print or others, always taking care of the company brand, its colors or logotypes easily seen.
You can rely on sample binders with an excellent design and finishing. These are a very important tool to get new customers.
Do you want to see solutions for sample binders?
Mytplast has a lot of experience above many different sectors.