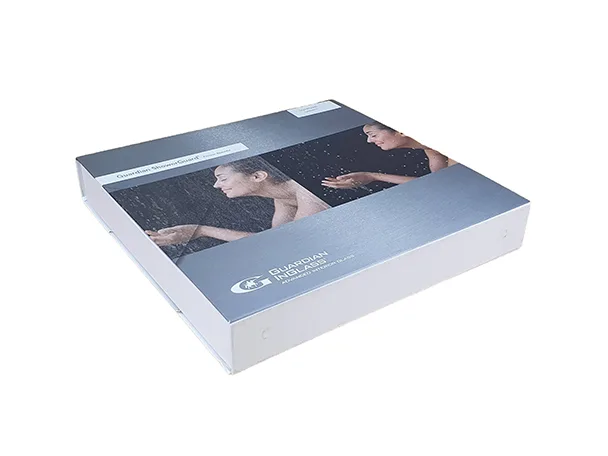 Vista exterior de caja estuche para sector perfumería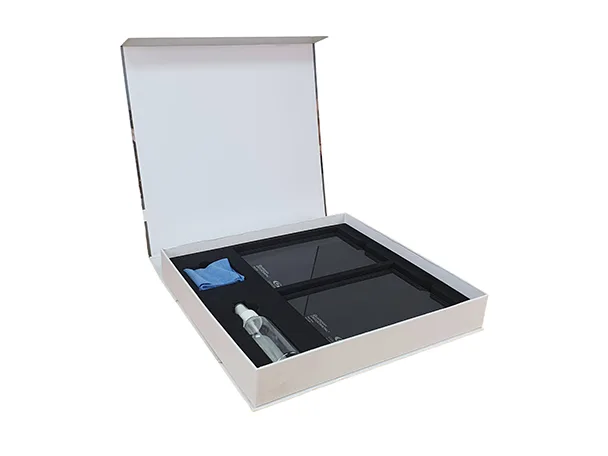 Vista abierta de caja estuche para sector perfumería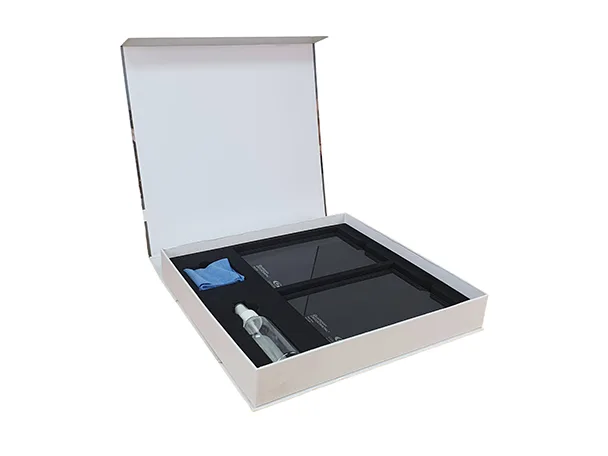 Vista detalle de caja estuche para sector perfumería
Case box for perfume industry displays
Case box for placing bottles of perfume samples and other item of perfumery. In this case we manufactured a case bound board box size 40x28x5 cm. to contain bottle samples. The box was covered both inside and outside with 4 colour print matt laminated paper. It had magnet closure to make the handling of the samples easy. On the inside, the box contained high quality black foam (45kg density). This case was specifically prepared to contain a bottle or a jar and 2 glasses that where protected with an over foam. The result was a complete, resistant, useful and above all a high quality sample presenter.
Characteristics of Case box for perfume industry displays
Materials: Lined cardboard
Types of closure: Magnets
WHY MANUFACTURE WITH MYTPLAST
YOUR Case box for perfume industry displays
OVER 40 YEARS
OF EXPERIENCE
100% CUSTOMISED
SOLUTIONS
If you are interested in the product Case box for perfume industry displays or need more information
Basic information on data protection
Responsible

MYTPLAST, S.A.

Purposes
To manage the sending of requested information.
Legitimation
You may withdraw your consent at any time.
Recipients
Your data will not be passed on to third parties except in the case of legal obligation.
Rights of the interested party
To access, oppose, rectify and have your data deleted, as well as other rights as explained in the additional information.
You can access additional and extended information here.