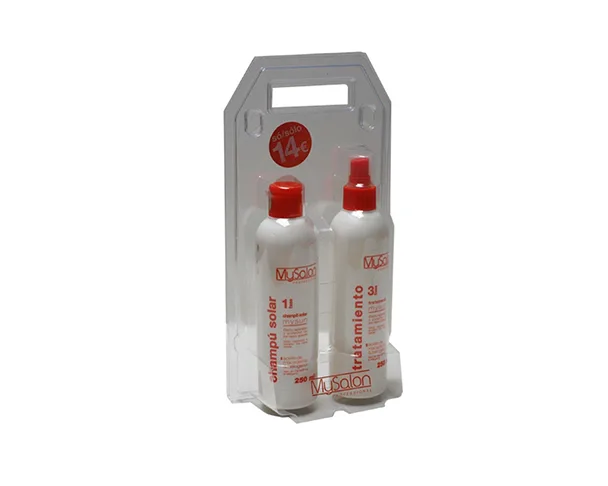 Blíster moldeado para la presentación de producto cosmético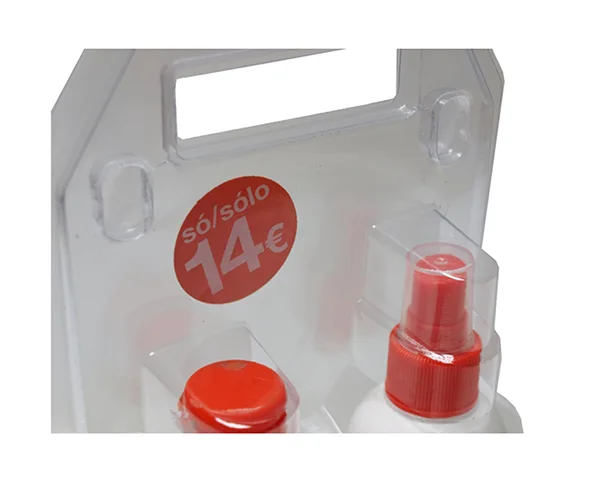 Vista detalle de blíster moldeado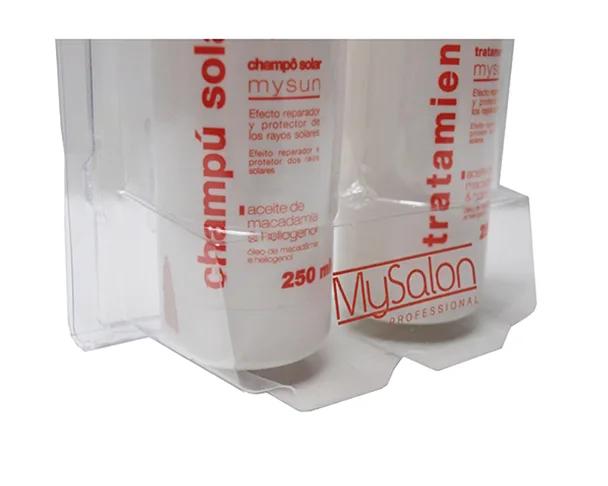 Vista detalle de blíster moldeado
Packaging for cosmetic or pharmaceutical products
Transparent PVC blister box thermoformed to shape to fit a shampoo and a sunscreen set and die-cut to create a handle making it usable for sales presentations, exhibitions, and retail presentation. This blister box, clamshell style, has been screen printed in 2 colours, orange and white.
Characteristics of Packaging for cosmetic or pharmaceutical products
Materials: Pvc Thermoformed
Printing: Screen printing
Accessories: Die-cut handles
WHY MANUFACTURE WITH MYTPLAST
YOUR Packaging for cosmetic or pharmaceutical products
OVER 40 YEARS
OF EXPERIENCE
100% CUSTOMISED
SOLUTIONS
If you are interested in the product Packaging for cosmetic or pharmaceutical products or need more information
Basic information on data protection
Responsible

MYTPLAST, S.A.

Purposes
To manage the sending of requested information.
Legitimation
You may withdraw your consent at any time.
Recipients
Your data will not be passed on to third parties except in the case of legal obligation.
Rights of the interested party
To access, oppose, rectify and have your data deleted, as well as other rights as explained in the additional information.
You can access additional and extended information here.