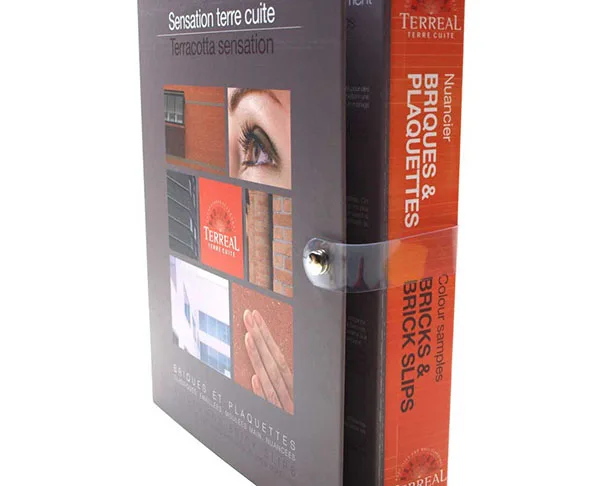 Vista exterior muestrario de ladrillo para fachadas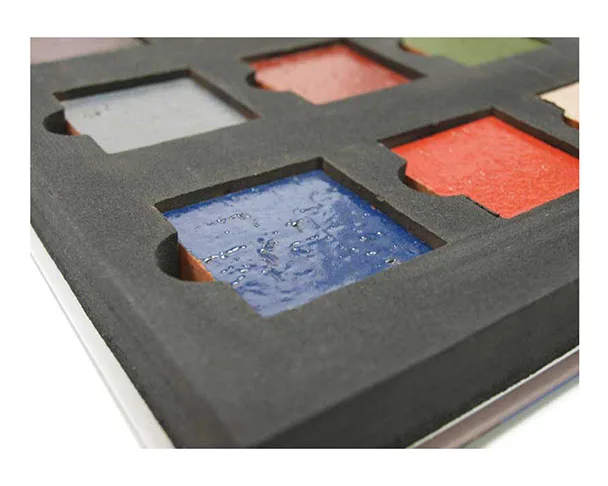 Vista detalle muestrario de ladrillo para fachadas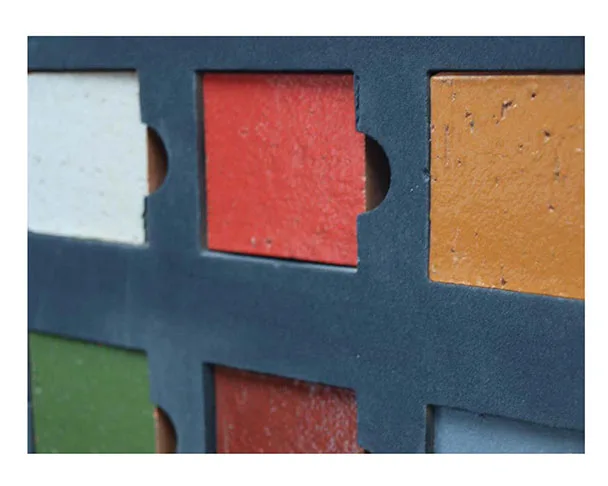 Vista detalle muestrario de ladrillo para fachadas
Sample presentation folder for bricks
Tri-fold sample presentation folder for the display of different colours of brick products made from 4 colour lithographic printed and laminated paper over board cardboard, with a matt finish. Flexible transparent PVC loop and a metal press stud ensure a heavy duty closure. Interior sheets are 4 colour lithographic printed and matt laminated. Each interior panel houses a tray made from high density black foam die-cut and customised to fit the different sample thicknesses. Samples can be removed and replaced easily as each sample slot has a thumb grip that helps in the handling of each sample.
Characteristics of Sample presentation folder for bricks
Materials: Lined cardboard
Types of closure: Metal pin
Accessories: Plastic handle
WHY MANUFACTURE WITH MYTPLAST
YOUR Sample presentation folder for bricks
OVER 40 YEARS
OF EXPERIENCE
100% CUSTOMISED
SOLUTIONS
If you are interested in the product Sample presentation folder for bricks or need more information
Basic information on data protection
Responsible

MYTPLAST, S.A.

Purposes
To manage the sending of requested information.
Legitimation
You may withdraw your consent at any time.
Recipients
Your data will not be passed on to third parties except in the case of legal obligation.
Rights of the interested party
To access, oppose, rectify and have your data deleted, as well as other rights as explained in the additional information.
You can access additional and extended information here.