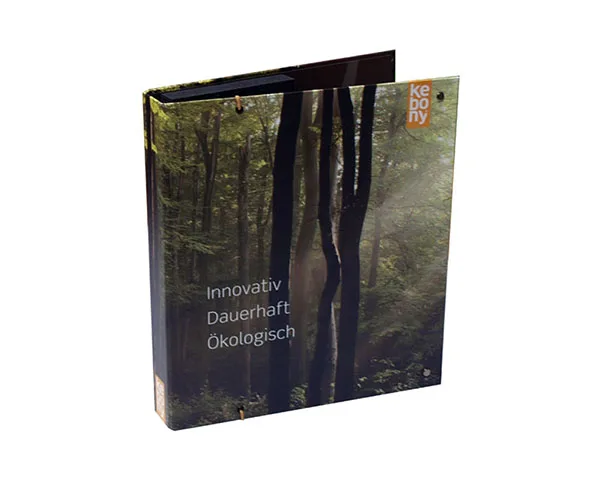 Vista exterior de carpeta muestrario para madera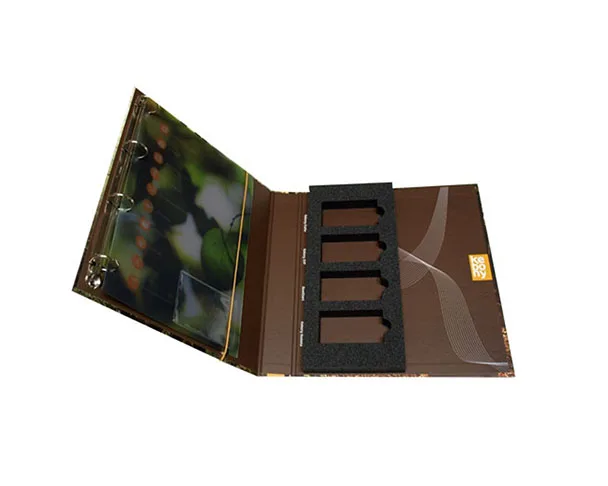 Vista interipr de carpeta muestrario para madera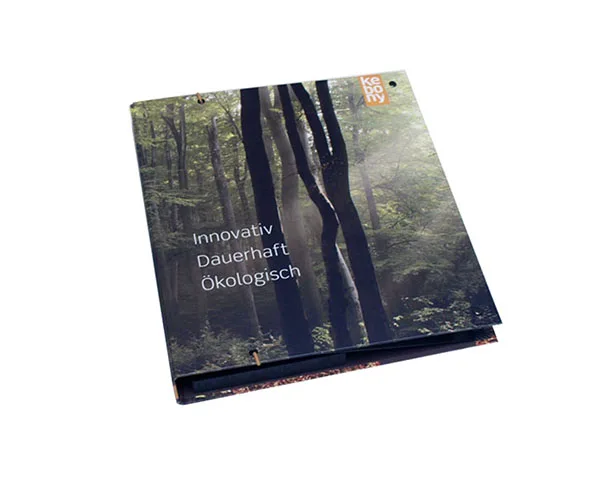 Carpeta muestrario con anillas para madera
Wood cladding and decking sample folder
Beautiful 4-colour offset printed binder combines a variety of solutions in one, making it a perfect tool for customised sample and catalogue presentation. The first interior panel ring binder mechanism holds a catalogue, and a full colour offset printed polypropylene cover page - all held in place with an elastic band that is neatly pulled through the cover panel and matched to the corporate colour. The second panel has a thick foam insert, die-cut with slots for cladding and decking products samples. The wood samples are tightly held in place, but easily removable for closer viewing. The binder was tailored for three language regions, using customised print on each.
Characteristics of Wood cladding and decking sample folder
Materials: Lined cardboard
Accessories: Sorting rings
WHY MANUFACTURE WITH MYTPLAST
YOUR Wood cladding and decking sample folder
OVER 40 YEARS
OF EXPERIENCE
100% CUSTOMISED
SOLUTIONS
If you are interested in the product Wood cladding and decking sample folder or need more information
Basic information on data protection
Responsible

MYTPLAST, S.A.

Purposes
To manage the sending of requested information.
Legitimation
You may withdraw your consent at any time.
Recipients
Your data will not be passed on to third parties except in the case of legal obligation.
Rights of the interested party
To access, oppose, rectify and have your data deleted, as well as other rights as explained in the additional information.
You can access additional and extended information here.