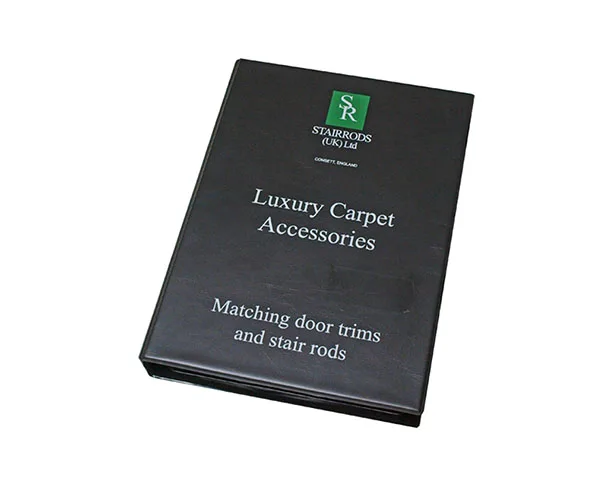 Vista exterior de carpeta muestrario para accesorios de alfombras de escaleras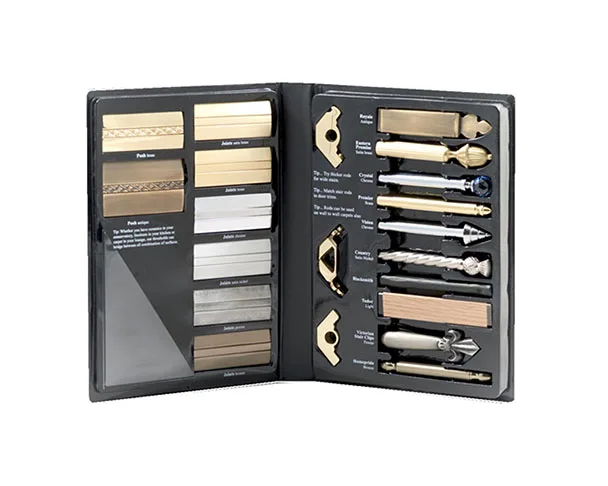 Vista interior de carpeta muestrario para accesorios de alfombras de escaleras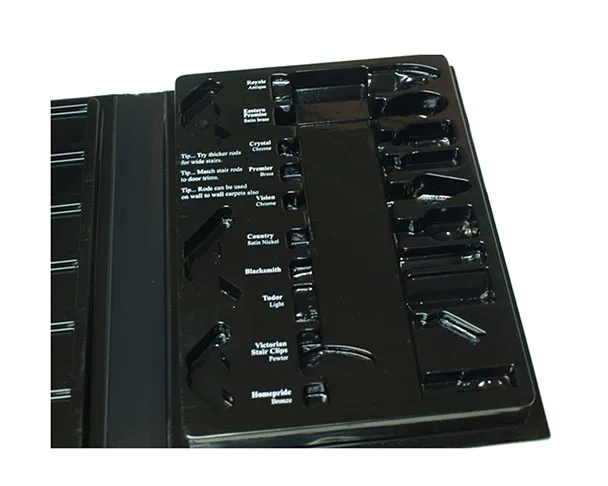 Vista detalle de carpeta muestrario para accesorios de alfombras de escaleras
Sample folder for carpet accessories
A tailored sample folder solution combining 2.25mm grey board with black vinyl covering was chosen for the look and durability. Moulds were created to exactly fit the carpet accessory samples and to produce two customised thermoformed black pvc trays. The trays were screenprinted in contrasting white with product references, then welded onto the inside panels of the sample folder. A small clear pvc pocket was added on top of one of the trays to contain additional company information, and screen printed company logo on the exterior completed the look.
Characteristics of Sample folder for carpet accessories
Printing: Screen printing
WHY MANUFACTURE WITH MYTPLAST
YOUR Sample folder for carpet accessories
OVER 40 YEARS
OF EXPERIENCE
100% CUSTOMISED
SOLUTIONS
If you are interested in the product Sample folder for carpet accessories or need more information
Basic information on data protection
Responsible

MYTPLAST, S.A.

Purposes
To manage the sending of requested information.
Legitimation
You may withdraw your consent at any time.
Recipients
Your data will not be passed on to third parties except in the case of legal obligation.
Rights of the interested party
To access, oppose, rectify and have your data deleted, as well as other rights as explained in the additional information.
You can access additional and extended information here.